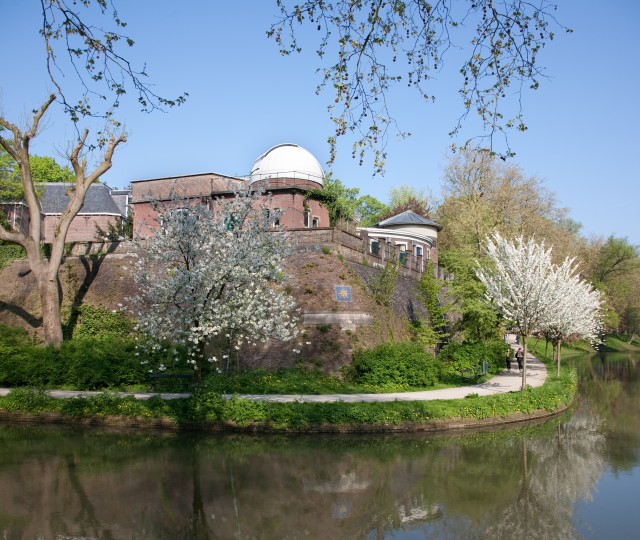 Coronavirus
Dutch Museums Association Protocol
Sonnenborgh is following the protocol for reopening museums drawn up by the Museumvereniging, the Dutch Museums Association. This means that we will be:
- ensuring that visitors and employees are able to maintain 1½ metres distance between each other (for example by adjusting walking routes)
- taking extra hygienic measures and offering extra hygiene options
- making certain that visitors receive clear information about visiting Sonnenborgh.

Tickets
Booking tickets in advance is no longer necessary or possible.

Face masks
Wearing a face mask for visitors over 13 years old is no longer required, unless it is not possible to maintain metres distance between each other.
Visitor's rules
The following rules apply to visitors to Sonnenborgh.
General
We request everyone to adhere to the coronavirus guidelines of the RIVM at all times.
Allow other visitors and our staff room to manoeuvre and maintain 1½ metres distance from others at all times.
If you are visiting the museum with others sharing your home (family, partner or other housemates), the 1½ metres distance rule will not apply within your group.
Follow the walking route as indicated (one-way traffic) and do not turn back at any point.
The location of the toilets along the route is clearly indicated in the museum. Do not retrace your steps and always follow the route. Not all of the toilet stalls will be available, with those which can be used clearly marked.
Always follow the instructions of our staff at all times.
At the museum ticket desk
If you are using a Museum Pass (Museumkaart) or Bankgiroloterij VIP card, the ticket desk staff will scan these.
If you are using a U-pas or student ID, the ticket desk staff will request you present these.
Any payments, for example in the shop, must be made with a bank or credit card, either contactless or using your PIN.
Until further notice, the cloakrooms will remain closed. You may take along your coat and bag in the museum. There are no lockers available in the building.
Latest update September 1, 14.42