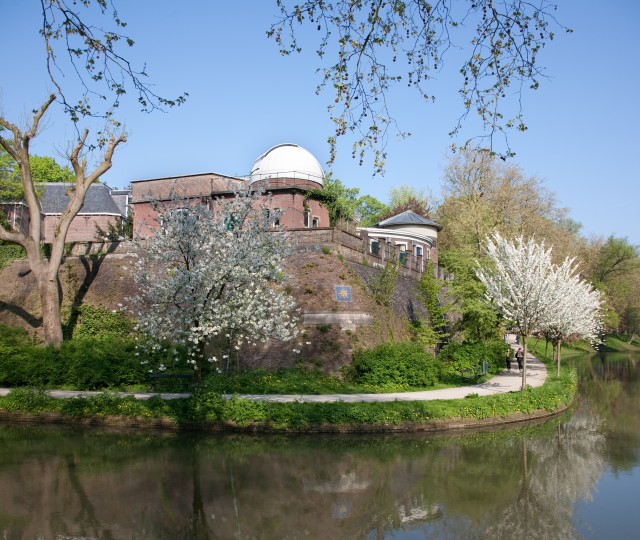 Coronavirus
Dutch Museums Association Protocol
Sonnenborgh is following the protocol for reopening museums drawn up by the Museumvereniging, the Dutch Museums Association. This means that we will be:
- ensuring that visitors and employees are able to maintain 1½ metres distance between each other (for example by adjusting walking routes)
- taking extra hygienic measures and offering extra hygiene options
- making certain that visitors receive clear information about visiting Sonnenborgh.

Booking tickets in advance
Everyone who wants to visit Sonnenborgh will have to book their tickets online in advance. This includes anyone using a Museum Pass (Museumkaart), Bankgiroloterij VIP Card, U-pas (City of Utrecht pass) or student ID, as well as if you wish to use a free children's ticket. A limited number of visitors will be admitted during each time slot. This will allow everyone to maintain the required 1½ metres distance from one another. Book here your online tickets.

Face masks
Wearing a face mask in the museum is required for every visitor over 13 years old.
Visitor's rules
The following rules apply to visitors to Sonnenborgh.
General
We request everyone to adhere to the coronavirus guidelines of the RIVM at all times.
You may only visit Sonnenborgh with tickets which have been booked online in advance. Payment must also be made online in advance.
Allow other visitors and our staff room to manoeuvre and maintain 1½ metres distance from others at all times.
If you are visiting the museum with others sharing your home (family, partner or other housemates), the 1½ metres distance rule will not apply within your group.
Follow the walking route as indicated (one-way traffic) and do not turn back at any point.
The location of the toilets along the route is clearly indicated in the museum. Do not retrace your steps and always follow the route. Not all of the toilet stalls will be available, with those which can be used clearly marked.
There are hygiene points at certain indicated locations in the museum where visitors will be asked to disinfect their hands.
Always follow the instructions of our staff at all times.
Booking tickets
Prior to visiting Sonnenborgh, visitors are required to book their tickets online, including when using a Museum Pass (Museumkaart), Bankgiroloterij VIP Card, U-pas (City of Utrecht pass) or student ID, as well as if you wish to use a free children's ticket.
If you are sharing a home with other visitors in your group, you may book a maximum of five tickets (including for yourself) for each visit.
If you book tickets online, this means that you will automatically agree to adhering to the RIVM guidelines concerning the coronavirus. This means that you must remain home if you are experiencing any cold symptoms and/or are running a fever.
In the event that you have booked tickets but are unable to visit Sonnenborgh, let us know by emailing info@sonnenborgh.nl.
At the museum ticket desk
Make sure you are there within the designated time slot of your booking.
Present your online booking at the ticket desk, either printed out or on your telephone.
You will not need to hand over printed tickets.
If you are using a Museum Pass (Museumkaart) or Bankgiroloterij VIP card, the ticket desk staff will scan these.
If you are using a U-pas or student ID, the ticket desk staff will request you present these.
Any payments, for example in the shop, must be made with a bank or credit card, either contactless or using your PIN.
Until further notice, the cloakrooms will remain closed. You may take along your coat and bag in the museum. There are no lockers available in the building.
The tablets for the Ver weg komt dichterbij (Bringing Far Away Closer By) exhibition are used only once every day, after which they are disinfected and put in quarantine for seven days.
Latest update June 10, 14.22